After the Cubs lost last night 5-0 to the Dodgers, Joe Maddon dropped the understatement of the young MLB season when he said, "We've gotten used to winning when he pitches." That 'He' is Jake Arrieta, whose streak of 23 straight games pitching and the Cubs hoisting the 'W' flag at the end of said game was finally snapped. Time to panic guys. Evacuate the island! Take only the provisions you need! Do not burden yourself with treasures! Winter is Coming! Abandon hope! Cubs fans can think like that sometimes. Or all the time.
My love letter to all those Cubs fans is simple: it's the Summer of Love in Wrigleyville. So dance in a field, smoke a funny cigarette and chill out. It's in a Cubs fan nature to panic, dry heave and wax nostalgic on a lifetime of failures. It's a predisposition to despair. And for a time, it was kind of fun to do. But after 50 games and a 35-15 record, do you want to be the guy on the left or the guy on the right?
I'll have what the guy on the right is having.
Who knew there was so much to see when you don't watch the game through your sweaty palms? Trust me, the doubters are still out there. The rotation isn't good enough. Worriers. Injuries. Doom-stradomus'. Jason Heyward's a bust. Nega-taurs. If an 18-10 month of May has ONE SINGLE Lovable Loser edging closer to the ledge of doom and gloom, this Tuddy Guy is here to tell you that if that ledge was the Grand Canyon you're Cubbie mindset should be thousands of miles away near a bar stool somewhere in Sluggers.
Enjoy the ride. Do you like fantastic baseball to go with your buzz Bleacher Bum? Then don't sweat the small steps. Just, you know, sweat in the bleachers. Stop thinking about October. Just enjoy the pit stains and get ready to cheer. The Cubs are awesome. Fairly obvious, but sublime to write.
Brainstorming this post, I started by writing down the first words that came to my head: Machine. Balance. Choreography. Dominant. 'Runaround Sue'. Sports-gasm.
Allow me to explain:
Machine: Run differential. The Cubs have outscored opponents by 129 runs (the next closest is Boston with a +80). They make pitchers work FOR EVERYTHING. They get on base. They dig into your bullpen like a stoner's hand plunging into your bag of Doritos.
Even on a down night, they made Dodger starter Scott Kazmir toss 23 first inning pitches last night. Tire out the starter, get to the bullpen and then pillage all series long. They just keep scoring, keep trotting one hot starter after the next. Day after day. Winning streak after winning streak. They are a machine.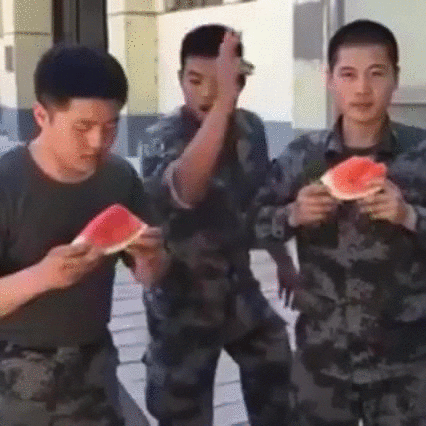 Balance: They have 3 guys in the Top 10 in the National league for RBI's (Anthony Rizzo, Kris Bryant, Ben Zobrist). Even Addison Russell cracks the Top 20. Dexter Fowler, Zobrist and Bryant are Top 10 in runs scored. The leaders in the NL in OBP? 1: Dexter Fowler. 2: Ben Zobrist. This has been without a season from Kyle Shwarber, a banged up starting catcher and a slumping Jason Heyward.
The Cubs lineup is can't miss television. A leadoff hitter having a career year, the big ticket free agent, the 2015 Rookie of the Year, the team leader, the veteran free agent, the promising outfielder, the slick infielder, the catcher enjoying his last summer in the sun. Life is good.
Choreography: The hand claps. The walk up music. Smoke machines. The thigh bumps. The themed road trip outfits. Karaoke. The Bromance. This team genuinely likes each other and has a manager in Joe Maddon who finds the good in everything. I bet Maddon watches an episode of '2 Broke Girls' and can actually find redeeming qualities about its story structure. He stands in line at the DMV and passes the time admiring the interior decoration. Lose a couple games in a row? Hey everyone, check out this badass penguin I borrowed from the zoo!
Dominant: Begging for that All-Star starter trade at the deadline? Let this play out for awhile. All 5 of their starters rank in the Top 25 in National League ERA. All 5 are in the Top 21 in WHIP and 3 of them (Arrieta, John Lackey, Kyle Hendricks) are in the Top 6. In 50 games, they have delivered 35 quality starts. As a team, the Cubs pitching staff leads the league in WHIP (1.06), opponents batting average (.202) and OBP (.275).
So, they're good. Hendricks has taken a step forward, Lackey has solidified the rotation, Jon Lester and Jason Hammel are having better years. Arrieta is well…….probably working out right now as we speak.
'Runaround Sue': Used to perfection in the movie 'Little Big League', this song can be deployed during any sports movie when the team enters the 'Finally gets it together/Begins to unexpectedly reach their utmost potential' phase. It's the 'Playing out of their minds' montage. 50 games in, this whole Cubs season has been one long 'Playing out of their minds' montage. Every time Zobrist laces a double, Heyward makes a diving catch or Rizzo hits a towering dinger this summer, hum 'Runaround Sue' in your head and then look me in the eye and tell me it doesn't feel right.
.
Sports-gasm: As a huge baseball fan, is doesn't get much better on a daily basis than the North Siders. I've seen some strong teams in my life (early 90's White Sox, 2005 Sox, '09 Cubs, the August/September '03 Cubs). This Cubs team has a chance to be the best. For the non-baseball fan, this is the place to get your kicks. These are your Golden State Warriors. The Cubs are a juggernaut right now. And forgive me, but it can make a Chicago man a bit randy.
The month of June, on paper, looks tough. They have 9 games against early season playoff contender the Nationals and division rival Pirates and Cardinals. To quote my old junior high gym coach Mr. Berardi, "Here comes that JUUUNEE SWOOOON!" He's a Cardinals fan. Bless him. It could make any Cubs fan pause and expect a few speed bumps if not for a 13-3 record already against those teams in 2016. Surrounding those games they also play 9 games against the Braves, Reds and Diamondbacks. Their combined record is 55-104. Let the good times roll.
All this being said, I'M CALLING IT RIGHT NOW!!!!!!!! THE 2016 CHICAGO CUBS, WITHOUT A DOUBT 100% GUARANTEE WILL WIN THE WORL…………………..
Alright! Put….the cross bow……down. Drink your beer sir, do not waste the golden nectar by hurling it at my face. I would never prognosticate and utter something like that out loud. A Cubs fan knows better. But the Cubs are awesome. And if you're wondering, it still feels fantastic to write.