It's weird week fantasy freaks! Out of division match-ups abound. The worst defenses against some of the most mediocre of quarterbacks. Prepare to get it wrong. Prepare to be surprised. Prepare to watch anything besides Titans/Browns.
BYE WEEKS : VIKINGS, BUCCANEERS
LAST WEEKS TUDDY PICKS: 7-7 . OVERALL SEASON TUDDY PICKS:  32-26.
Let's get to the games:
49ERS AT BILLS
Suddenly, this game has more juice than anyone could have ever imagined. Grandmother's know who Colin Kaepernick is now. The last time he was fantasy relevant, 'Blurred Lines' was popular and Aaron Hernandez hadn't murdered anyone  yet. As far as we know. McCoy is having an awesome year, but so has the 49ers Carlos Hyde. He's been as consistent as they come and he's finding the end zone. Both run defenses are soft. Quarterbacks struggle in this game but the winner of the ground game wins. Slight edge to Shady. FANTASY THUMBS UP: Carlos Hyde, Lesean McCoy.
      "Sheep, tell the waiter what you want….. No, I'm not ordering for you, look at him and tell the nice man what you….Sheep……..ugh, he'll order don't worry….SHEEP! Tell the nice man what you….look at me….tell him…tell………."
BILLS 27 49ERS 23
EAGLES AT WASHINGTON D.C.'s
In terms of dramatics, this game may offer more than Eddie Redmayne's acting. Both teams will score on each other at will in this division rivalry. These are the types of games that show Eagles fans what they may have in Carson Wentz. These are the types of games that may remind Washington what they're stuck with. The winner of the turnover battle wins this game. This does not trend well for Kirk Cousins. FANTASY THUMBS UP: Ryan Matthews, Jordan Matthews, Matt Jones.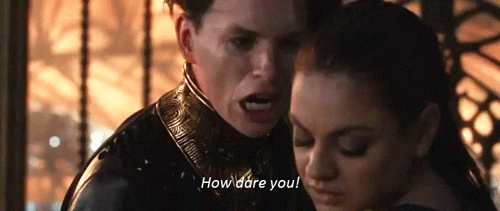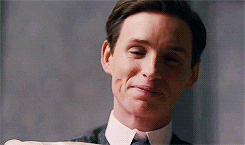 EAGLES 23 WASHINGTON 20
BROWNS AT TITANS
Marcus Mariota may be entering a hot streak. After a huge fantasy day last week check out this cupcake schedule for the next month: Browns (4th),  Colts (5th), Jaguars (6th), Chargers (7th). Those numbers in parenthesis are where those teams rank in the category of most fantasy points given up to quarterbacks. The Browns allow just under 300 yards passing a game and have allowed 13 passing Tuddy's. On the offensive side the Brownies are currently hosting  a radio contest to see who their quarterback will be this weekend. Every 100th caller can decide between being the Browns starting quarterback or a lifetime supply of chinese finger traps. Currently the finger traps are sold out. FANTASY THUMBS UP: Marcus Mariota, Demarco Murray, Delanie Walker, Isiah Crowell.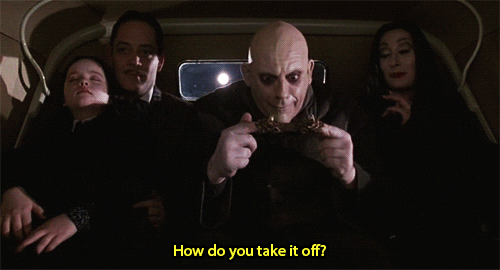 The inner bondage of being a Browns fan.
TITANS 34 BROWNS 13
RAVENS AT GIANTS
The Giants defense has been tough on opposing wide receivers. The Ravens and Joe Flacco are still shaking the cobwebs out after breaking the spell Marc "Offensive Genius Wizard" Trestman had over the organization. The Ravens offense is 22nd in total yards per game and Flacco is averaging 5.94 yards per pass attempt (30th in the league). The Giants haven't been much better. Since Week 1, Eli has thrown 3 interceptions and only two Tuddy's in four games. He's completed 43 of 80 passes in his last two. Eli's in the Fantasy Doghouse right now. FANTASY THUMBS UP: Terrence West, Odell Beckhams Jr. (Because you still have to).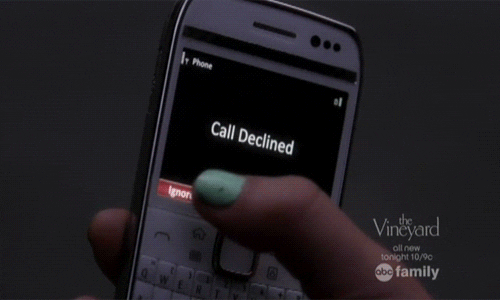 "Ma'm, you've got Eli Manning waiting on the Fantasy Hot Line……."
GIANTS 17 RAVENS 13
PANTHERS AT SAINTS
Cam is back. Brees is at home. Let's hit the stats to hammer home the "Must Play Brees at Home" preseason theory: Two Home Games: seven Tuddy's, one interception, 799 yards 66.7% completion percentage. Two Road games: three Tuddy's, two interceptions, 470 yards, 64% completion percentage. The Panthers D has been good minus getting sent through the Julio Jones wood chipper two weeks ago. Nobody would have guessed BOTH of these teams would be 1-4. Panthers find a way. FANTASY THUMBS UP: Brandin Cooks, Drew Brees, Mark Ingram, Cam Newton, Kelvin Benjamin, Greg Olsen.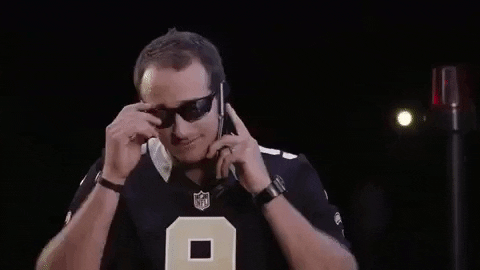 "Fantasy customer service, this is Drew Brees. Home games? Uh, yeah, I think I kind of like them."
PANTHERS 30 SAINTS 27
JAGUARS AT BEARS
The Jags have given up seven Tuddy's to opposing wide receivers. The Bears are at home and if T.Y. Hilton gave them problems last week, the speed of Allen Hurns and Allen Robinson should burn the Bears at least twice. The saving grace is that its impossible to figure out which Blake Bortles is going to show up. He sucks in the first half, he overthrows in the second half. Look for a boring first half and some big plays shake loose in the second. FANTASY THUMBS UP: Brian Hoyer, Allen Robinson, Jordan Howard, Allen Hurns.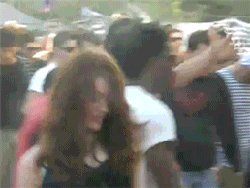 Typed in "Grizzly Bears". This came up.
BEARS 20 JAGUARS 16
RAMS AT LIONS
The Lions haven't given up a rushing Tuddy yet. Is there a more disappointing top ten fantasy pick than Todd Gurley? He's been boom, he's been bust he's on pace for less than 1,000 yards rushing. Crying yet? He's averaging 2.7 yards per carry. It isn't that he isn't getting the touches, he's getting 21 a game. Trade him now fantasy freaks! FANTASY THUMBS UP: Matt Stafford, Theo Riddick, Marvin Jones Jr.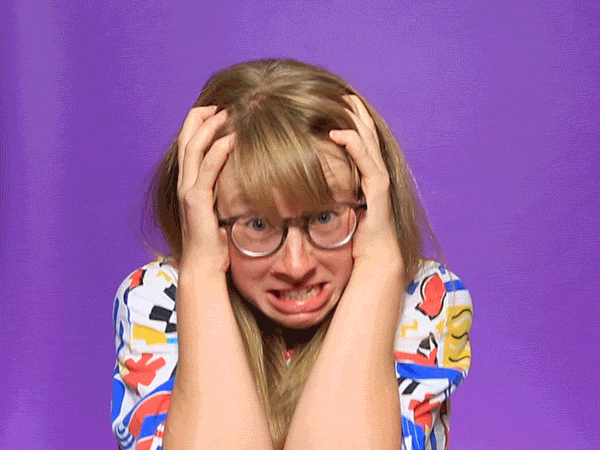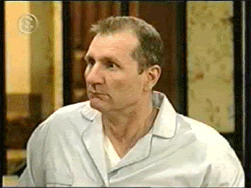 Todd Gurley's Fantasy Stats.
LIONS 24 RAMS 16
STEELERS AT DOLPHINS
This game, historically, may seem like a weird one. But the Dolphins give it up in the air. Big time. The Steelers live in the air. Big Ben already has 15 passing Tuddy's and Leveon Bell is back and better than ever. The Steelers nauseatingly keep finding wide receivers-welcome to fantasy land Sammie Coates! Yes, its out of the division and yes its hurricane season. But the Steelers are good enough on offense to continue to cruise. Big Ben is flush in the middle of the hottest streak of his career. Flush on Big Ben. FANTASY THUMBS UP: Ben Roethlisberger, Antonio Brown, Leveon Bell, Sammie Coates, Isiah Crowell.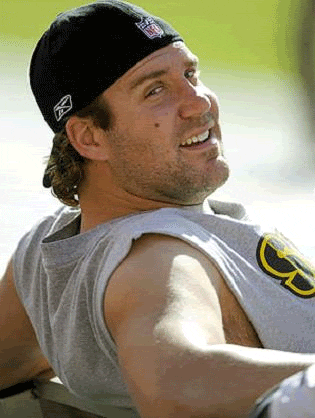 Boomin' in Miami. Buenvenidos a Miami.
STEELERS 37 DOLPHINS 20
BENGALS AT PATRIOTS
The Bengals have problems. They just got gashed by Zeke and the Cowboys and now they get the fire breathing dragon Brady. ESPN's favorite son returns to Foxboro to a frothing throng of sports horny Boston fans. The Bengals are reeling and this is, well, bad timing. The two headed tight end monster flexed hard last week with Martellus Bennett and Rob Gronkowski. Flex Week continues in Week 6. FANTASY THUMBS UP: Tom Brady, Rob Gronkowski, Martellus Bennett, James White.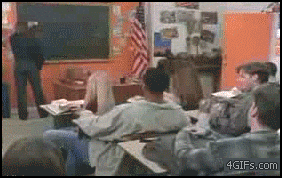 Tom Brady's current state of Zen.
PATRIOTS 28 BENGALS 21
CHIEFS AT RAIDERS
The Raiders are the Showbiz Pizza Place of the 2016 NFL season. A top 5 fantasy quarterback, two top 10 wide receivers and three running backs that by season's end could all be fantasy viable. The Chiefs haven't played in two weeks, failing to show up against the Steelers and then a Bye Week. The Raiders have given up more than 27 points four times this season. The Chiefs will have offensive success, but the Raiders stay hot. FANTASY THUMBS UP: Derek Carr, Amari Cooper, Alex Smith, Michael Crabtree.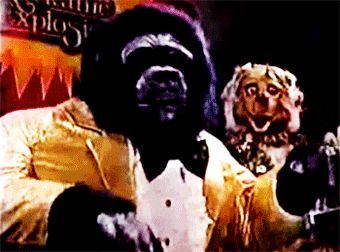 RAIDERS 26 CHIEFS 24
FALCONS AT SEAHAWKS
Falcons give up 303 passing yards a game to quarterbacks. The Seahawks needed the Bye Week to heal up. Russell Wilson, hopefully healed, will light it up in Seattle. Can the Falcons keep the good vibes going and beat an elite defense two weeks in a row? This is the Fantasy game of the week. Sit back and enjoy. FANTASY THUMBS UP: Matt Ryan, Russell Wilson, Christine Michael, Doug Baldwin, Jimmy Graham, Julio Jones, Devonta Freeman, Tevin Coleman.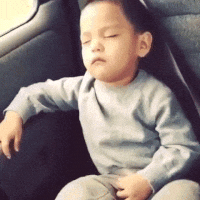 Snap out of that Sad Nap! We're going to Downtown Points Town!
SEAHAWKS 37 FALCONS 35
COWBOYS AT PACKERS
The Cowboys are coming in with some a steady stream of momentum. It's hard to enter the Dark Lord's house and leave victorious.  Aaron Rodgers is 52-13 at home with 145 Tuddy's and only 28 interceptions. He's 34-31 on the road. Ezekiell Elliott is a fantasy monster, fulfilling the prophecies and dreams of summer. The Tuddy Guys are going to ride the Zeke train until they lose. Dan Bailey kicks a last second field goal. FANTASY THUMBS UP: Dak Prescott, Aaron Rodgers, Jordy Nelson, Ezekiel Elliott.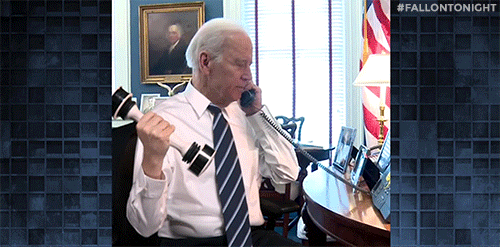 Cowboys….. 'Merica's Team.
COWBOYS 21 PACKERS 20
COLTS AT TEXANS
These teams came into the season with some high expectations. It hasn't quite worked out that way. The Colts can't stop anyone and no one can stop Brock Osweiler because he's doing the stopping all by himself. This is a crucial AFC South matchup. In the grand scheme of the season this game would rank right below "Don't burn your toast" on the Crucial Meter. Can the Texans please GPS to Deandre Hopkins location please and pick him up? Despite usual traffic, the ball will still arrive to his hands. We promise. Trust him Brock and throw that rock. FANTASY THUMBS UP: Lamar Miller, Andrew Luck, T.Y. Hilton, Deandre Hopkins.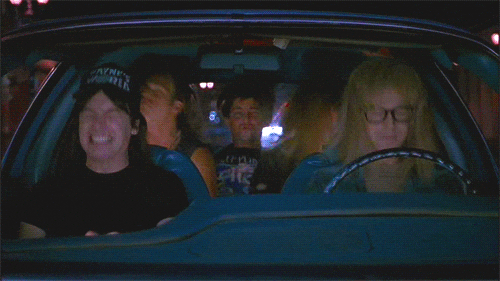 "FOR THOSE ABOUT TO BROCK! WHAT ARE YOU THIIIIIN-KIIINNNNNNNG??"
TEXANS 16 COLTS 13
JETS AT CARDINALS
The Cards D is a great play against the Jets and Fitz-magic. The offense for the Jets is officially fucked up. Eric Decker is out for the year, Brandon Marshall is an outburst waiting to happen and they suddenly have forgotten that Forte needs to get the ball in space. The Cardinals may be in the process of changing their entire offensive philosophy from 'Huck and Chuck' to 'Ground and Pound'. David Johnson! The Jets have allowed only one rushing Tuddy but have given up three receiving to running backs. FANTASY THUMBS UP: Larry Fitzgerald, David Johnson, Brandon Marshall.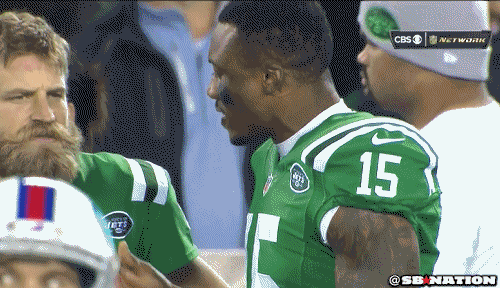 "Dude, I throw you the ball 30 times a game. Just, don't invade the space."
CARDINALS 24 JETS 20
thank you so much for checking out tuddyguys.com! Follow us on twitter @tuddyguys and 'Like' our Facebook page Tuddy Guys. Check out our past videos right here at tuddyguys.com or on youtube keyword……you get it. NOW GO WIN THAT LEAGUE!!!!!!!!!!!!!!!