Tank tops, fireflies, cargo shorts, irresponsible exposure to fireworks, barbecue's, sand in your car, the movie 'Speed'. Summertime! Basketball's over, Baseball's All-Star Weekend is right around the bend and the NFL season, ever so slowly, is making its way towards a consciousness near you.
So what's been in the news? Lebron returns to Cleveland and 'Wins One For the Land'. On Game of Thrones, Jon Snow returns to Winterfell and……well…..'Wins One for the Land'. See Lebron's reaction to Sansa finally delivering Ramsey some of that 'North Justice'.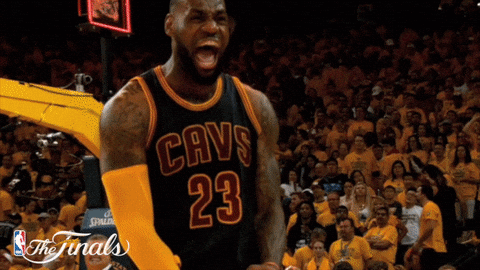 Some thoughts, ponderances, reveries and stats as we count down the days to the return of Fantasy Football:
Matthew Stafford has been a Top 10 Fantasy QB 3 of the last 5 years.  You know, this dude: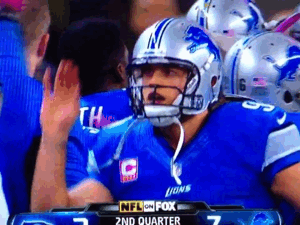 Product of Megatron? Most definitely. But even without a healthy 'Tron, Stafford threw for 32 Tuddy's last season. He's also thrown more than 29 Tuddy's three times since 2010. He hasn't thrown for less than 4,200 yards in that same span. The Lions also have the 5th easiest schedule lined up for them in 2016. Never too early to start rummaging for Garbage yards.
Eli Manning's another one. Back to back 4,400+ yards , 30 +Tuddy's and 1 Odell Beckham Jr. He also has the 2nd easiest schedule. It's only summer, but these are numbers The Tuddy Guys like. These are guys that could very well surpass the up and coming Mariota's and Winston's of the World.
We're not talking about which QB is better. We're trying to win next year. The good news is the Mariota's and Winston's will be drafted and 'Frat'-ford and Eli will still be on the board. Keep that in mind the next time you're thinking of reaching for the Ryan Tannenhill's of Fantasy.
THIS WEEK IN RUNNING BACKS:
Arian Foster still doesn't have a team. The 'O.J.: Made in America' was complex, depressing and fantastic. Did you know Lamar Miller has been a Top 10 Fantasy back the last two seasons? Why then did it feel like you were being 'Catfished' last season every time you started him on your Fantasy team?
Because the Dolphins never gave him the ball. Or they sucked so much they had to throw and couldn't give him the ball. He had 6 games where he had less than 10 carries. He shit the bed twice (Week 12- 2 rushing yards on 5 carries. He followed that up with 12 yards on 9 carries in Week 15). Also, remember, the Dolphins sucks.
Now Miller's on a Texans team that has had over 1,700 team rushing yards the last 3 seasons. Just saying…….
THE MORE YOU KNOW……
WR's in the NFL are a delicate candle, flickering on a windy porch in August. One gust will knock it out. Rain could come at any minute. Things change. Take the 2012 Fantasy season for example. Out of the Top 25 receivers in Fantasy that season, EIGHT of them are potentially/if not already out of the league. That was less than 4 years ago! We understand that Twilight was still a thing and 'Gangnum Style' mercilessly was destroying weddings everywhere but it wasn't THAT long ago. Careful trying to squeeze the last drops of Fantasy glory out of those crafty vets (looking at you Steve Smith Sr.).
That list didn't even include Torrey Smith. Our agents in the field tell us Torrey is hidden somewhere in San Francisco currently. So, he's alive. Oh Torrey Smith, how we miss you catching two passes for 17 yards and then bring one home from 65 yards with a perfect combination of pure speed and flapping dread locks. We miss you Mantasy. We miss those 14 points so much.
THE HOLY SHIT NEWS OF THE WEEK:
CAN WE GIVE SOME FUCKING LOVE TO STEPHEN GOSTOWSKI FANTASY FREAKS??? He's a Fantasy God, an NFL Champion, the Breaker of Chains, the Kicker of Balls. Everyone knows kickers get picked last, they barely matter blah blah blah. TE's averaged 6.2 points a game last year. Gostowskis has averaged 9.8 since 2011. He is the best kicker and it isn't even close. He's got a real dynasty on his hands winning the 'Fantasy Kicker King' in 2011, '13, '14 and last year. In 2013 he really had an off year. He came in 2nd. Would you rather have Jared Cook or that kind of production on your team? Mind food for your mind grill.
Happy Summer everyone!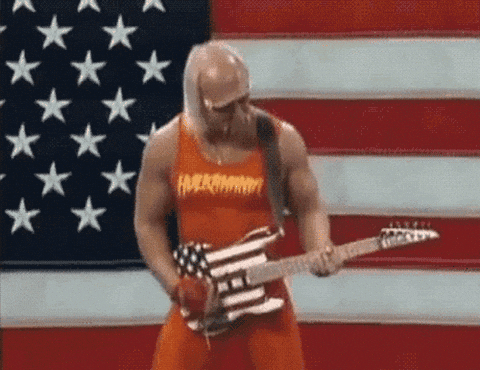 Thank you for checking out tuddyguys.com! Follow us on twitter @tuddyguys and Like our Facebook page Tuddy Guys!. Also check out our past episodes right here on this very site!