Training camp is days away! Let's rank the Top 20 Fantasy RB's right now at the end of July before this entire list changes by the end of August. Please keep in mind this is not a list of the best or the smartest RB's. This is a Top 20 list of guys The Tuddy Guys think should be ranked if we were drafting today according to their fantasy potential.
Todd Gurley- Trust the Tuddy. Drafting him will be fun. Like binge watching 'Stranger Things' kind of fun. He scored 9 Tuddy's on 28 Red Zone touches and that number will most certainly increase if not double this season.  The young Rams of L.A. will experience growing pains but Gurley will be appointment viewing. Put him in your lineup and get ready to do a lot of this in 2016: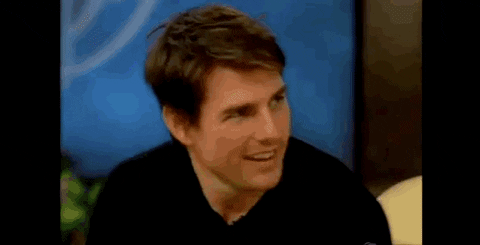 2. Leveon Bell- The human video game player. Bell is a streaking, leaping, receiving, diving, driving, Tuddy scoring machine. He only played in 5.5 games last year after serving a suspension and tearing up his knee in the first half of his last game. His all-purpose yard totals for the first five games however are staggering: 132, 150, 127, 88, 137. There's nothing that should scare you off drafting him. He could get hurt. He could do a halftime interview with Chris Collinsworth wearing a weed gas mask and he should still be drafted in the top 3 in Fantasy. If you pass on him, he plays all 16 and drops 2,000 all-purpose yards on someone else's team, there will be no one to blame but yourself…….
3. Adrian Peterson- One of these years he's going to ruin someone's fantasy season by finally showing his age. But this probably isn't the year. According to footballoutsiders.com, AP last season still was the 5th most effective RB in football. He carried the ball 327 times. He had the 4th most touches in the red zone with 45.  He had seven 100+ yard rushing games. He scored 11 Tuddy's. He had ten 20+ yard runs, plus four 40+ yards runs including a fantasy 80 yard scoreboard-buster against the Raiders. He had, basically, a normal season for Purple Jesus. Peterson is as close to a 'safe' pick as there is in fantasy.
4. Doug Martin- The more The Tuddy Guys think about this, the less scared we become with where we're ranking Muscle Hamster. To be clear, we're still moderately terrified. But consider this; Jameis Winston is in year 2. Mike Evans is poised for a big year. They bolstered an offensive line that already was fairly decent. All of this supports the case for Martin in the #4 spot here. This also reeks of a ranking that, looking back upon a year later, could make us want to punch ourselves in the face. But he had seven 90+ yards rushing games last year and is possibly paired with a future MVP. That's enough to crack the Top 5 for now.
5. David Johnson- 7 Tuddy's on 21 Red Zone touches.  5 Tuddy's on 8 carries from inside the 5 yard line. Get used to that stat. Johnson is ready to burst onto the Fantasy scene. David Johnson gets the coffee because, well, coffee is for 'Closers'. Chris "I scored 2 Tuddy's on 30 Red Zone touches' Johnson?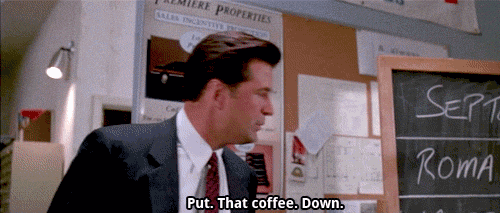 6. Ezekial Elliott- The moment after the Dallas Cowboys shocked NFL Nation by selecting Elliott with the 4th pick, The Tuddy Guys had this exact reaction……….
Elliott's the sexy pick of 2016. Yes, he's got a lot of pressure on him. But Tony Romo is back. Dez Bryant is back. The O-line is so good and the holes they create are so big, Darren McFadden had 20+yard runs nine times last year. He cracked 1,000 yards for the first time since 2010. This is the same RB whose longest run the past four years was the run he made from the sidelines to the locker room to take an emergency piss. When it was up to McFadden to make a play in the Red Zone he only scored 3 Tuddy's on 26 touches. Elliott is an instant upgrade and will be over-drafted in many leagues.
7. Devonta Freeman- Huge year. Big year! But will there be a 'Part Deux'? The Falcons trusted him in the Red Zone, handing him the rock a league leading 47 times. 10 times resulted in Tuddy's and Fantasy points. But which Devonta will you get? There's the Devonta from September/October Devonta : 7 games, 666 Yards, 95 yards a game and 9 total Tuddy's. Or the last 5 games of the season Devonta: 5 games, 292 yards 58 yards a game and 3 Tuddy's.  Granted he was banged up, but that should scare you my Fantasy Freak. Potential alone gets him into the top 10, but be very wary. Freeman might be the shakiest guy to get drafted in the first round this year. If only there was a way to feel ok about all of this. Better check in with resident Tuddy Guy Fantasy expert…….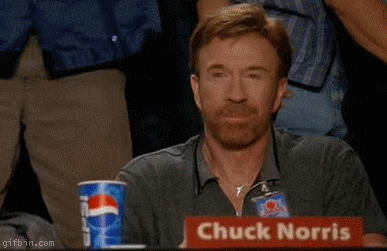 Got to be honest, kind of feel better………
8. Lamar Miller- Caught 82% of passes thrown to him last year. We've talked before in our past Summer Session blogs about the Texans producing great overall running games as a team. Miller is in his prime. Coach Bill O' Brien simply needs to try something with Miller that the Dolphins never even considered: give him the damn ball! In 2015, he tied for 34th in carries per game. He only received 19 touches in the Red Zone last year and scored on 6 of them, scoring 4 Tuddy's on only 6 touches inside the 5 yard line. Even with all of this neglect, he still ranked 8th in the league with seven runs for 20 yards or more. So #8 is where he sits. Give him the rock!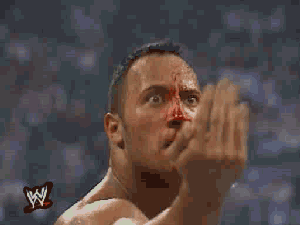 9. Jonathan Stewart- As of this post, he's having knee problems. This ranking could change. We're willing to consider that it most certainly will. But this is 'Right Now' and right now he cracks the top 10 as the lead back in a high powered Carolina offense. How overwhelming was the Panthers O last year? Stewart ranked 2nd among RB's in Red zone Touches with 46. That happened with Cam also handling the rock 29 times in the 'RZ'. He hasn't cracked the 1,000 yard rushing mark since 2009, but this might be the year he blows past that. Injuries and playing in the shadow of Cam shouldn't overshadow the fact he ran for over 60 yards ten times while popping in 7 total Tuddy's in only 13 games.
10. Jamaal Charles- Blew out his knee last year. Again. The Tuddy Guys are willing to go back to the well. To a certain point. He just isn't worth a 1st round pick anymore. But when he's right, holy shit is he devastating. He is the textbook example of what makes fantasy football so amazing sometimes. He is the 'King of the 16 point swing'. One second you hate your computer screen and the next second you're making out with it. In 2016, Charles is a real early round sleeper. Where he goes could be viewed as a bag of gold. Or a bag of shit. He's still only 29 and he has five 1,000 yard rushing seasons in his career. Even during an injury shortened season last year Charles still had 5 Tuddy's in 5 games played. If healthy, he's worth it.
11. Latavius Murray- Maturing offense and a defense that's poised to scare the living shit out of teams this year. It all sets up for an RB to come in and thrive. He saw 34 Red Zone touches in only 13 games and ran for 1,000 yards last year. He had seven games where he rushed for more than 75 yards and eight games where he saw at least 15 carries in a game. Murray is one of the main focal points in an emerging Raiders offense. Want more? His 41 receptions last year is bound to go up. Problem? On passing downs he is so poor at protecting the QB that he can't even figure out how to block crazy uncle's on Facebook. This affects his ability to stay on the field. Still, you can't deny that speed.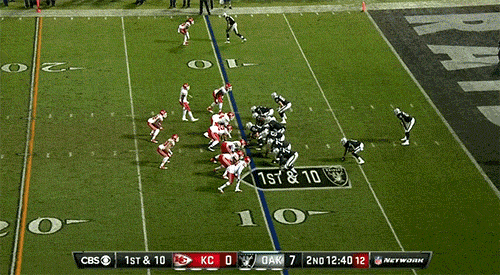 12. Thomas Rawls- Can he be the next Marhawn Lynch? I'd be more worried if he can be more than just a no.2 RB in your lineup. Sure, there were some eye popping games. He dropped 209 on 49ers and 169 on the Bengals. But there were some serious duds mixed in followed up by a season ending injury. Also, in 11 games he only had 9 receptions. To top it off, Russell Wilson is ready to take over the offense and dominate. So why is he ranked this high? Because the Seahawks score points. They run up the score. Wilson explodes this year. Life can be prosperous in the Seattle backfield.
13. Matt Forte- According to footballoutsiders.com, Matt Forte was the 2nd most effective RB in football last year (Thomas Rawls was first). As in, when Forte is on the field, good things happen. Getting served chicken shit? He whips it into a chicken salad. The Tuddy Guys can go on and on about what a great career 'Forte-Forte' has had (the man whose play is so nice you say his name twice). But what can he do for the Jets? Well, he's an excellent blocker and is a huge threat in the passing game. Did we see tread on the tires last year? Absolutely. But the dude still had seven 100+ all-purpose yards games in 2015. He has a few solid years left. He still brings good value in Round 2 or 3. Bears fans will certainly miss this…….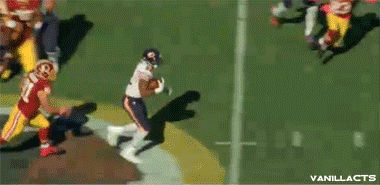 14. Eddie Lacey- Someone has to benefit from the Dark Lord Rodgers' offensive prowess and evil magic. Reports are Lacey's slimmed down and is worth the risk strictly based on the possibility of the offense. Lacey could be this year's Doug Martin. Just keep it lean Eddie.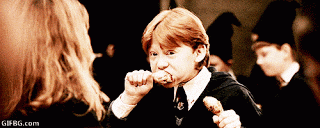 15. Chris Ivory- Dude just gets his done. Not the sexiest pick in the land of fantasy, the past few seasons Ivory just quietly starts in someone's lineup and gets them 10 points week in week out. He's scored 15 Tuddy's the last two years. He saw 38 Red Zone touches in 2015. He carried the ball 20+ times in six games last year. The guy can handle the rock. He gets his chances. He'll be an immediate upgrade on a Jags team that actually, possibly, might be in a position to salt away the clock en route to some victories by running the ball instead of playing from behind.
16. Ryan Matthews- He's 28 and has two 1,000+ rushing seasons under his belt. There's something intriguing about Matthews. Can he stay healthy? Let's not think about that right now. In terms of value, The Tuddy Guys could easily see him popping 1,100 yards and 8 Tuddy's this year for a rebuilding Eagles team. With only 106 carries last year, he still managed to have 6 rushes for 20+ yards and scamper for 63 yards and a Tuddy in a game last year. We like those odds if the workload increases. Health is a huge issue, but he can be explosive.
17. Jeremy Hill- Saw 13 carries inside the 5 last year. He scored 8 Tuddy's on those carries. That's all you need to hear. Did he put up some duds last year? Yes. Does Giovanni Bernard steal carries from Hill? Sadly so. But he's not being drafted in the top 10 this year. He's an afterthought. His value is excellent. He gets the rock in a highly explosive offense. We would like him more for a huge season if wasn't for the fumbling issue. He also is in the worst handicap position in the NFL with Bernard providing change of pace. As much as we like Hill's stats and potential, be careful of his value getting usurped this season.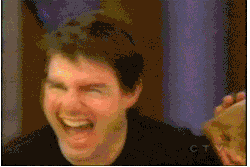 18. Dion Lewis- You won't find him on too many ranking sheets. For now. Here's what he did in the 7 games played in 2015: 36 receptions, 632 all-purpose yards (three 100+ yard games) and 4 Tuddy's. He's a guy to watch in training camp as he's on target to return from an ACL injury in time for the season to start. Even if he doesn't, he's great to stash on your bench until Brady comes back. We're just saying. It's July, keep a watchful eye and thank us later. He can be drafted towards the end of the draft. But may have Top 15 RB potential.
19. Jeremy Langford- A frightening stat: Langford only caught 52% of passes thrown to him last year. That is terrifying. When he caught the ball? He racked up yards. His stats don't jump out at you though. Yet he found the end zone in limited looks. Langford took 6 carries and converted them into 5 Tuddy's last year inside the 5. That stuff is important. Who gets that ball on the 1 yard line? It's not just 1 yard in fantasy, it's 6 points. But those drops cannot be ignored.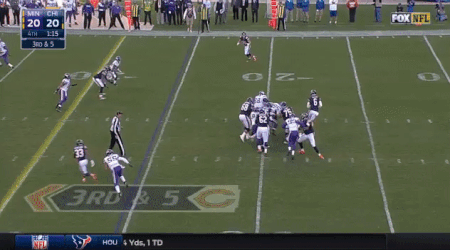 20. Lesean McCoy- Has Shady really fallen this low?? Well, he's here because he can't be trusted to stay on the field. McCoy can pull a hammy buttering an english muffin. And yet, forever tantalizing. The dude has three 1,300+ yard rushing seasons under his belt. He's 28. it's his second year on a new team. Will he miss his usual 2-3 games with some sort of ailment? Absolutely. He still had eight 100+ all-purpose yard games last year. The only thing lacking was those coveted Tuddy's. The dude had 17 in 2011. A paltry 20 Red Zone touches in 2015 and coming away with only 1 Tuddy will destroy a players draft stock. Inside the 10 yard line he only saw nine touches. That screams of one carry on 1st down and then 'fuck it, let's try anything else'. Karlos Williams will also steal some of his numbers. Last season was very similar to his injury marred 2o12 season. How did he respond that following year? With 1,600 yards. McCoy is still worth a flyer towards the middle rounds of the draft.
Shout outs, Quick Hits and Guys you might have forgotten:
Danny Woodhead makes the list for being the best receiving RB in football but being exceptionally mediocre when the ball is handed off to him. Once again he will be PPR viable. Frank Gore for still going out there and giving it the ol' college try no matter how old he gets. Demarco Murray for not making this list after having an unbelievably terrible season and now is competing with rookie Derrick Henry for carries. Ready for a Deangelo Williams Redux? Keep on the look out. Bell can/will get hurt, or try and roll the grass on the field into a joint and all of a sudden Williams is back in the backfield for the best offense in 2016. Williams scored 11 Tuddy's last year and racked up 1,200+ all purpose yards.
thank you for visiting tuddyguys.com! Follow us on twitter @tuddyguys and don't forget to 'Like' our Facebook page. Feel free to click on our videos page for past Tuddy Guys episodes. It's getting closer Fantasy Freaks. Get ready to GO WIN THAT LEAGUE!!!!!!!!