A Tuddy Guy needs Fantasy Football like Hugh Jackman needs X-Men movies, like a 'Facebook Mom' posting her child's graduation photos needs 'likes', like a Tom Petty concert needs weed. It's all we're good at, all we're craving, all we need to make us dance like this…..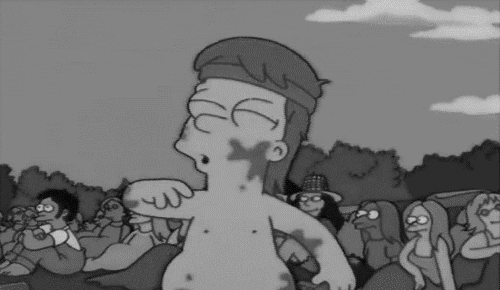 And yet there are 90+ days until that first pigskin is catapulted up into the 2016 NFL sky. But that doesn't mean we can't peer into the future and have a little fun with things we'll surely be wrong about by September.
Top 5 NFL Free Agents who ARE NOT on a team but WILL BE on your fantasy roster in 2016.
Arian Foster– 'Namaste' is still another month away from an achilles injury that 'Nama-stopped' his season and ended his career with the Texans. When healthy, Foster is more than a system RB. He still can be dangerous in space, can still catch the ball, can still rack up Tuddy's. Strictly based on reputation he'll be on someone's fantasy squad regardless of where he ends up. But a landing spot like the Broncos, Seahawks, Giants or even the young Raiders all could be promising Fantasy destinations. If he ends up playing for the Dolphins though……..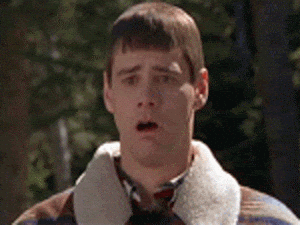 2. Ryan Fitzpatrick– 'Fitz-magic' will sign with the Jets. Some poor dude in your league named Larry will be forced to start him at some point. It's an annual tradition. Fitzy's numbers by season's end always look good. Sometimes he'll drop a 20-25 spot in your lineup. But riding the 'Amish Rifle' all season long usually means Ol' Larry drafted Tony Romo along with his collarbone made of bread sticks. Or he stocked up on TE's wayyyyyy too early in the draft. Fitzpatrick is the pure definition of settling in fantasy.
3. Anquan Boldin– Boldin's that old sleeveless Soundgarden T-shirt in your closet. Not very fantasy useful anymore but you can't get rid of him. You never know when it's going to be Sun's Out-Guns Out! Boldin's a pro with some gas left in the tank. He's looking to play for a contender. He's a first down machine, the safety valve who grabs those subtle 3rd and 7 balls that keep drives going. The Patriots and Bengals should be circling the wagons.
4. Owen Daniels– He'll be a waiver wire darling by Week 4. Based on rep and lack of depth in the land of TE's in 2016, there will only be a handful of starters from this bunch. You're going to have to get creative, per usual, my fantasy freak. In the right situation (cough! Indiannapolis!) he can still get you 4-6 Tuddy's. Or his skills are shot and he is banished to Jeremy Shockey Island.
5. Brian Hartline– Bbbrrring! Bbbrrring! We've got a man without a job on the Hartline! This should also be a no-brainer for the Pats. Cut by Cleveland, the guy can still run routes and be effective as a complementary piece. In the right situation, he could provide spot-start fantasy value.
Top 3 Fantasy Rising Stars
David Johnson- Bell cow. Emerging fantasy stud. These words are being tossed out more in fantasy circles about the Cardinals RB than Tormund tosses out 'gentlemanly glances' at Brienne in Game of Thrones.
It's getting a little creepy. Sure, Johnson racked up 100+ all purpose yards, 5 Tuddy's in four of his last five regular season games. A fluke month? Or the cusp of something more? No one will shoot higher up draft rankings than this 2nd year RB. Is he worth Top 5 fantasy status?
2. Blake Bortles/Allen Robinson/Allen Hurns- Jaguars? No doubt. For the first time in a long time Jaguars will be flying off the board in the first few rounds of your draft and it won't be from the guy who showed up 8 shots of tequila deep. Maybe 4,400 yards and 35 Tuddy's might interest you? Maybe a yards per catch of 16.0 and 17.5 (Hurns and Robinson) sounds enticing? The WR duo combined for 24 Tuddy's, Robinson had 7 games of 90+ receiving yards and Hurns had 5 such games. Robinson has catapulted himself into Top 10 WR consideration.
3. Jameis Winston- Take away his two games against Carolina, Winston threw 20 Tuddy's to only 9 interceptions in his rookie year. This without the full complement of his receiving core (Mike Evans 2016 breakout year?). He's a QB to target, loaded with potential and will have excellent draft value.
Top 3 Fantasy Fallen
Demaryius Thomas- I know what your'e thinking. Thomas dealt with a, um, confusing QB situation last year and still put up 1300+ yards. But only 6 Tuddy's. This year? You're finally off the hook Larry Fitzgerald! Thomas is officially in the category of "Elite WR Who Has Someone Like This Throwing Them The Football". Based on talent, Demaryius will be ranked pretty high on your fantasy cheat sheet. The Tuddy Guys are just warning you now. We will not be there to catch your tears. Let him slide past 3rd round.
2. Alshon Jeffery/Kevin White-  This pains a Bears fan to say, but just too many questions. Alshon is a proven No.1 WR. He's also proven he can hurt himself running to take a piss. Kevin White is unproven. Rookie WR's rarely get off to hot starts. Can he be Amari Cooper 2.0? It's a tough sell, coupled with a murky but youthful RB situation. Thank the football gods the Bears have this QB Adonis behind center…….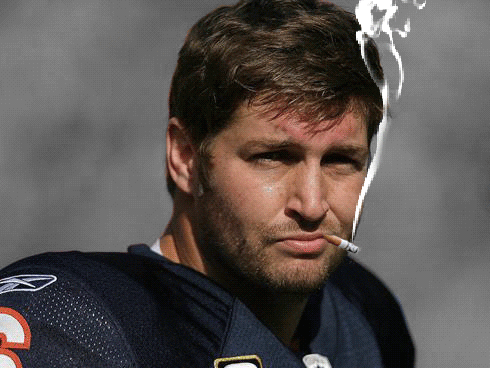 3. Michael Crabtree- Run! It's a trap! 9 Tuddy's and a young QB will do that to a fantasy player's draft stock. Crabtree will be ranked way too high and his chances of staying healthy are extremely low. His draft value will make a sucker out of someone. Don't let that someone be you!
Top 3 Fantasy Bounce House
Andrew Luck- 12 picks in 7 games. 55% completion percentage. Want more? After a 2014 campaign where Luck completed 73 passes for more than 20+ yards and 15 of 40+, 2015 saw those fantasy mega-stats knocked down to 22 and 3. Even over a full season that's a huge drop-off. This seems like easy pickings but it would be any fantasy freak's assumption that Luck will bounce back with a monster season. But don't be surprised if you find him outside the Top 5 in Fantasy QB's though come August. This provides excellent value to what The Tuddy Guys believe is still an ultra-elite QB.
Dez Bryant- If healthy, this needs little explanation.  Chances are this Top 3 WR may not be the 3rd WR selected in your draft. All we have to say is this: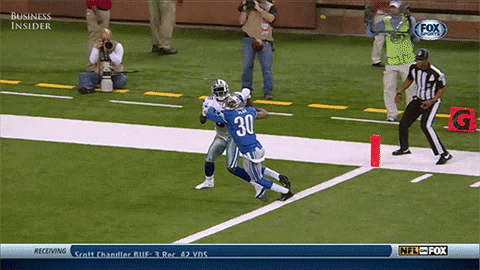 3. Jeremy Hill- How does a guy go from five 100+yard games in his rookie season to ZERO in his second year and still play in all 16 games?? The Curious Case of Jeremy Hill. He had 222 carries in 2014, 223 in 2015. What gives? Want the good news? The Bengals are going to score a ton of points in 2016 and Hill already has 21 Tuddy's in his first two seasons. Hill will be undervalued coming into the draft and has legitimate no.1 RB upside. 1,100 yards and 8-10 Tuddy's is not out of the question. Last year he made you cry, 2016 J-Hill may make you sing.
This felt good! Thanks for checking out tuddyguys.com! Please 'like' our Facebook page, we'd be so proud. Also feel free to check out our past episodes right here on this website or on youtube.com/tuddyguys. Follow us on twitter @tuddyguys. What does a Tuddy Guy do with himself for the rest of the summer until Fantasy Football resumes????