Week 2 delivered some good news, some bad news and some news so bad Huey Lewis wouldn't even read. The bad news was the Week 2 slate of games was as unpredictable as a character in a movie played by Ben Foster. The Saints/Giants fantasy-fest turned into a slumber party. Russel Wilson and the Seahawks scored three points. Tyrod Taylor cracked the fantasy top 5.
The 'So Bad' news is fantasy freaks took everywhere some serious hits at running back. Arian Foster, Doug Martin, Adrian Peterson, Thomas Rawls, Ameer Abdullah, Danny Woodhead, Jeremy Langford. Langford didn't get hurt, but still. All of these guys are either missing serious time or they're done for the season. The Tuddy Guys understand, your fantasy train was chugging along. Then it did this:
The good news! Being wrong is ok. Wrong about our cheat sheets, our rankings, our predictions. It's ok to be wrong from time to time. It keeps The Tuddy Guy humble. It doesn't usually arrive until October, but the sting of humble pie the NFL has served can be viewed as a good thing. It's only Week 3. Antonio Brown got the stinker out of the way. There's a fresh crop of running backs that have to get touches simply out of necessity. It's tough to read who emerges this week but after this Sunday it's high time to hitch ourselves to some new RB wagons. Choose wisely.
Onto the games! (Tuddy Guys picks went 10-5  in Week 2)
CARDINALS AT BILLS
The Bills D has been brutal. They've already given up 536 yards to receivers through the first two games. The Cardinals are still in the process of finding their groove. Not expecting a monster game from David Johnson, but he will continue to do David Johnson things. The big question in this one is which Cardinals defense shows to try and stop the one man improv that is Tyrod Taylor when he ventures outside of the pocket. FANTASY THUMBS UP: David Johnson, Carson Palmer, Tyrod Taylor, Michael Floyd, Larry Fitzgerald.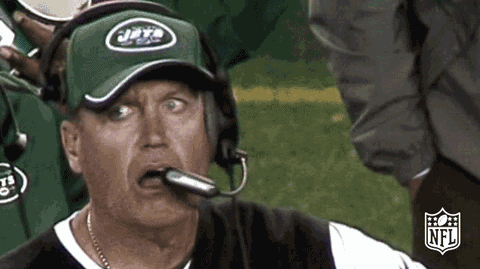 CARDINALS 37 BILLS 24
RAIDERS AT TITANS
The Raiders are giving it up in the air. This is a big opportunity for Marcus Mariota to have himself a nice day. The Raiders are allowing almost 30 fantasy points a game and have given up seven Tuddy's to opposing quarterbacks, per NFL.com. They also have allowed an average of almost 44 points to receivers. Per game! Mariota will put up the numbers but fall short winning this one. FANTASY THUMBS UP: Marcus Mariota, Tajae Sharpe, Amari Cooper, Delanie Walker.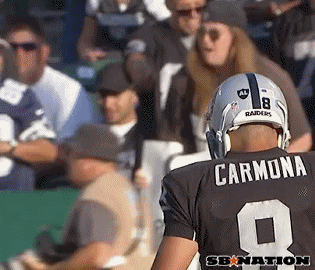 RAIDERS 24 TITANS 23
WASHINGTON D.C.'S AT N.Y. GIANTS
Last week the Giants did Giants things. Instill fantasy confidence and then snatch it away. Washington has a Kirk Cousins problem. Cousins has only one Tuddy and three picks. There's enough weapons on the Washington offense to fight the Foot Clan. So what happens in this divisional matchup? The matchup of Josh Norman covering Odell Beckham Jr. will tell the tale. Last year Beckham got shut down by the Panthers and Norman and let's just say the two of them won't be splitting apps and dining out any time soon. The Tuddy guess here is Beckham wins the battle and the Giants win the game. FANTASY THUMBS UP: Odell Beckham Jr., Desean Jackson, Jordan Reed, Sterling Shepard. GIANTS 31 WASHINGTON D.C'S 16
BROWNS AT DOLPHINS
Get your tickets! White hot tickets to an NFL game! Seriously, just giving these away! No? The Browns are an embarrassment of riches. Did I say riches? I meant dog shit. The Dolphins, also, are simply not very good. Jarvis Landry, thank goodness, still is. The Browns have given up 275+ passing yards in the first two games and Miami desperately needs a feel good game. Feel on Adam Gase, feel on. FANTASY THUMBS UP: Jarvis Landry, Gary Barnidge.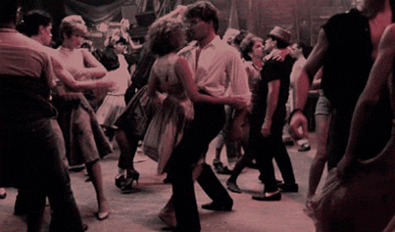 DOLPHINS 21 BROWNS 13
RAVENS AT JAGUARS
One of the tougher games to pick in Week 3. Is Blake Bortles a garbage yard quarterback? He's been rotting hot garbage in the first half of games and the start Allen Robinson has had to his fantasy season makes a Tuddy Guy reachin' for the bottle. The Ravens, on the other side, don't care how they win their games as long as they win them. That's always a scary proposition in fantasy. Thankfully Mike Wallace has emerged as a player worth owning and possibly starting. But The Tuddy Guys say pump the brakes just a bit. Wallace is the 6th ranked wide receiver in fantasy. On 12 targets. He can't score a Tuddy every game. FANTASY THUMBS UP: Mike Wallace, Dennis Pitta, Allen Hurns.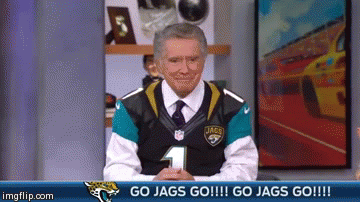 JAGUARS 23 RAVENS 17
LIONS AT PACKERS
This is usually a game the Packers would dominate. The Lions would fuck up, Dark Lord Rodgers has three Tuddy's by halftime and the Lambeau faithful breathe easy. This time around it will be close and low scoring. Marvin Jones has been an early surprise in fantasy. He's tied for 4th in targets with 21 and Matt Stafford has been efficient and effective through two games. He's the 7th best quarterback in fantasy right now and has tossed almost 200 more yards than D.L. Rodgers. Can the Lions win this one??? FANTASY THUMBS UP: Theo Riddick, Matt Stafford, Marvin Jones Jr., Aaron Rodgers.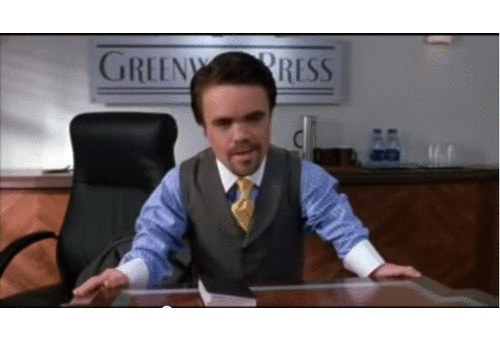 LIONS 30 PACKERS 23
BRONCOS AT BENGALS
The Bengals offense is struggling. The pieces they're missing in the passing game are killing them. The Broncos D is still rolling, a unit so scary they'd make a great Halloween costume. The Bengals won't have to deal with Antonio Brown this week but can the Bengals D finally give Trevor Semien a crash course in "Welcome to the NFL?" The Broncos will have a hard time moving the ball and the Bengals score enough to win at home. FANTASY THUMBS UP: A.J. Green, Jeremy Hill.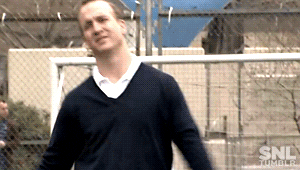 BENGALS 14 BRONCOS 9
VIKINGS AT PANTHERS
No Bridgewater. No AP. No chance this week. Minnesota's D is fantastic and a true fantasy sleeper. But it's impossible to rally a group that's reeling from injuries in Carolina against Cam. Cam will make his mistakes in this game and will have one of his quieter fantasy stat lines. The Panthers, however, take control and work the ground game to a convincing win. Meanwhile the Vikings can just helplessly sit back and monitor this for the next three months: FANTASY THUMBS UP: Greg Olsen, Kelvin Benjamin, Stefon Diggs.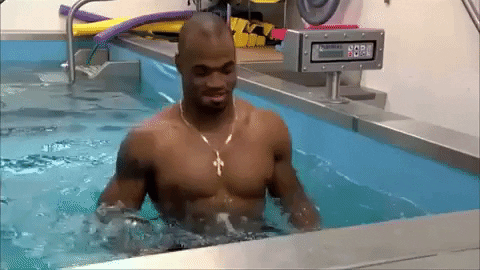 PANTHERS 26 VIKINGS 10
RAMS AT BUCCANEERS
The Buccaneers delivered on the premonition from last week's 'Tuddy Take' that they were dangerous. In the Maverick gets Goose killed kind of way. Jameis Winston kept throwing, kept driving, kept playing. The Rams D has given up the 7th fewest points to quarterbacks in the first two games. They had Russell Wilson running for his life last week. On the other side, a moment of silence for Todd Gurley owners out there…………we're praying for you. The Rams offense is a lasagna of ineptitude. Many layers. Fun stat! If you haven't noticed, Mike Evans is leading the league in targets. Because of that, Bucs win. FANTASY THUMBS UP: Mike Evans.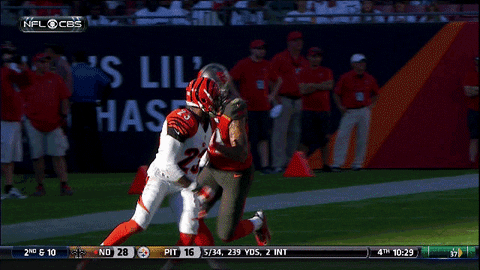 BUCCANEERS 20 RAMS 10
49ERS AT SEAHAWKS
Deja vu. The Seahawks offense destroyed fantasy rosters all across America the first five weeks of the 2015 season. Why fellas? Of course we're going to hang onto you, fuck, even keep starting you in our lineups! Don't get us wrong, we LOVE the highs. But do the lows have to be so blow-up-my-fantasy-season-in-the-first-month terrible? It's hard for The Tuddy Guys to encourage the behavior that is starting Seahawks because no one on the planet knows when/if they're going to turn it on. Wild guess? Christine Michael solidifies his place as the number one running back and Wilson hands the ball off. Then hands the ball off. Then hands it off. Then a running play. Then a field goal. Wash. Rinse. Repeat. FANTASY THUMBS UP: Christine Michael, Carlos Hyde, Vance McDonald, Steven Hauschka. SEAHAWKS 19 49ERS 10
JETS AT CHIEFS
This is a fun one. The Chiefs are good. They know how to win and their offensive weapons are solid fantasy contributors. The Jets have fantasy All-Stars running up and down their lineup. So who wins? The Chiefs are at home and Ryan Fitzpatrick still is capable of having a 'Fitz-magic' moment. As in, have a melt down. Another close one comes down to the Chiefs keeping the offense on the field and a costly Fit-magic mistake. Temper your enthusiasm for Matt Forte this week. Jeremy Maclin is coming off a game where he saw 15 targets. Just sayin'. FANTASY THUMBS UP: Jeremy Maclin, Travis Kelcie, Brandon Marshall, Eric Decker.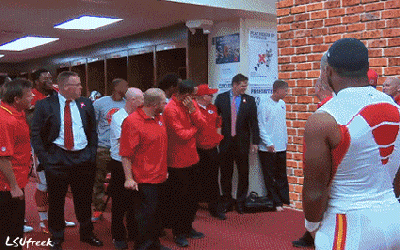 CHIEFS 21 JETS 20
CHARGERS AT COLTS
Let the interceptions begin! Can I offer anyone a tray of penalty flags? Perhaps some crucial mistakes? This game will have it all. Phillip Rivers is off to a good start and this is must-have for the Colts. Andrew Luck and Rivers will both have solid days and expect Tuddy's in this one. As much as I'm enjoying the hilarious moxie of Rivers and the Chargers, the Colts absolutely cannot lose this one. This game could be bursting at the fantasy seams for points. FANTASY THUMBS UP: T.Y. Hilton, Andrew Luck, Phillip Rivers, Melvin Gordon, Antonio Gates.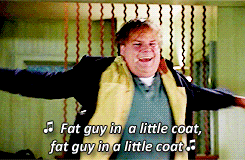 COLTS 24 CHARGERS 23
STEELERS AT EAGLES
Carson Wentz, meet Ben Roesthlisberger. Maybe one day you can be a two time Super Bowl champ, have a cool nickname (thumbs down to Wentzlvania) and have a sandwich named after you. But this week, you're out of your league. To be fair, Wentz looks the part of a future star. The pre-snap calls and check outs, a missile for a right arm and the longest arms The Tuddy Guys have ever seen on a quarterback. Just not this week. The Steelers are in a good place and their D hits HARD. The Eagles are feeling a little too good about themselves. Look, we're Bears fans. We know we got housed. We suck. But let's chill out on lubing a dude up who threw for 190 passing yards against a Bears D that lost four starters during the game. FANTASY THUMBS UP: Jordan Matthews, Antonio Brown, Ben Roeshtlisberger, Deangelo Williams.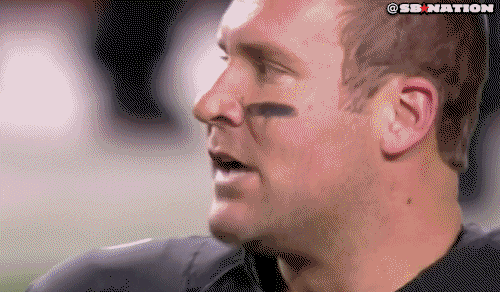 STEELERS 31 EAGLES 20
BEARS AT COWBOYS
Hey, speaking of those Bears! It's Brian and the Boys taking on Dallas at home on Sunday night. Brian Hoyer is an excellent backup. So in fantasy speak, he's probably ranked somewhere in the 30's. It's a battle of the backups, a quarterback the Bears passed on three times IN THE SAME ROUND in Dak Prescott and Brian "I'm banned from Houston" Hoyer. We're eternal Bears optimists……..and we even don't like the outlook on this one. Dez Bryant and Ezekiell Elliott get theirs and the Cowboys control the game. FANTASY THUMBS UP: Dez Bryant, Jason Witten, Ezekiel Elliott.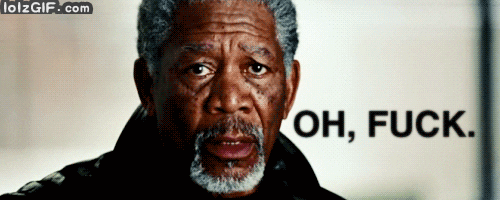 COWBOYS 27 BEARS 10
FALCONS AT SAINTS
Classic Monday night matchup. Five years ago, this game was dynamite. Drew Brees at his apex, Matt Ryan the star of the future. There used to be fantasy points a plenty. Well, welcome back 2011! Both teams defenses have displayed zero indications of preventing the opposing team from scoring at will. Fun Brees facts: He is 15-6 lifetime against the Falcons. He's a homer, throwing 254 Tuddy's and 99 picks at home. On the road, he's only 179 Tuddy's and 106 picks. Brees is a must start in New Orleans. This week is a huge fantasy litmus test for Tevin Coleman owners and whether he can emerge as a true starter in most leagues. FANTASY THUMBS UP: Tevin Coleman, Drew Brees, Matt Ryan, Julio Jones, Willie Snead, Brandin Cooks.
SAINTS 35 FALCONS 28
Thank you for checking out tuddyguys.com! Follow us on twitter @tuddyguys and 'Like' our Facebook page Tuddy Guys. Check out past episodes in the video section above or go to youtube.com and type in Tuddy Guys! GO WIN THAT LEAGUE!!!!!!!!!!!!!