October. The fantasy picture is becoming clearer by the day. Who we trust. Who we love. Who we hate. Who we will trade. Last week was a bounce back week for The Tuddy Guys, going 9-5 on our picks. It's the first heavy Bye Week of the NFL season and some studs will be riding the bench. So let's take a look at the match-ups and get your lineup feeling right and tight for Week 5!
BYE WEEKS: JAGUARS, SEAHAWKS, SAINTS, CHIEFS.
Some of you fantasy freaks will be without Drew Brees, Russell Wilson and Blake Bortles this week. Here are your top replacements for Week 5:
Carson Wentz EAGLES at LIONS: The Lions defense has allowed 12 passing Tuddy's to opposing quarterbacks. Wentz has an excellent matchup to rack up some yards and maybe throw a Tuddy or two.
Brian Hoyer BEARS at COLTS: Last season Brian Hoyer went 24-31, 312 yards, two Tuddy's and one interception against the Colts. It's not like the Colts defense made any effort to get better. They somehow made efforts to get worse. Hoyer will put up solid numbers in Week 5.
Dak Prescott BENGALS AT COWBOYS: Prescott not in your lineup? He's 9th among quarterbacks in fantasy and plays a Bengals secondary at home that has given up 10 Tuddy's to passer's through four games.
Onto the Games! TUDDY PICKS LAST WEEK: 9-5. SEASON RECORD 25-19
CARDINALS AT 49ERS
A lot depends on the availability of Carson Palmer. Carlos Hyde brings his five Tuddy September into October against a tough Cardinals defense. The 49ers have given up the fifth most rushing yards to opposing running backs-(translate)-David Johnson will have a huge game. Whoever plays quarterback. The Cardinals bite, scratch, claw and coach their way to a must win on Thursday night. FANTASY THUMBS UP: David Johnson, Carlos Hyde.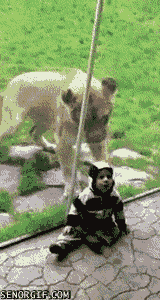 Look, but don't maul.
CARDINALS 24 49ERS 20
PATRIOTS AT BROWNS
Brady's back! Brady's back! The Browns have some sneaky fantasy pieces, with Isiah Crowell second in the NFL in rushing yards (394) and Terrelle Pryor looking like a fantasy stud more and more each week. On the other side? Brady's back. Pats roll. Watch Tom breathe fire. FANTASY THUMBS UP: Terrelle Pryor, Isiah Crowell, Tom Brady, Julian Edelman, Martellus Bennett.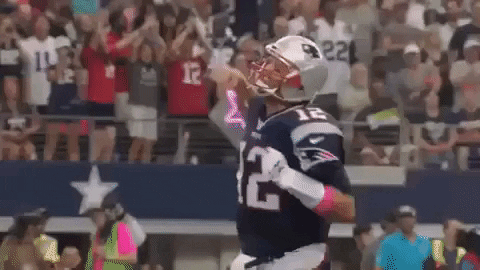 Somebody just found out he's got avocado ice cream waiting for him at home.
PATRIOTS 31 BROWNS 14
EAGLES AT LIONS
The matchup for Carson Wentz has been illustrated above. This is an excellent matchup for returning tight end Zach Ertz. The Lions have been beaten by opposing tight ends for six Tuddy's already this season. Wentz will sustain drives while the Lions will score but Matt Stafford will struggle against an Eagles defense that has been a nightmare for opposing quarterbacks. FANTASY THUMBS UP: Carson Wentz, Ryan Matthews, Zach Ertz, Marvin Jones Jr.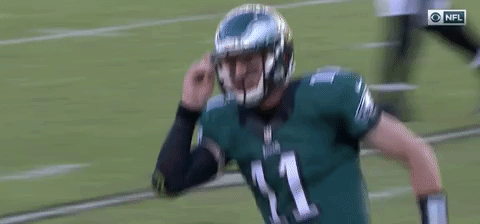 An Officer and a Wentzleman
EAGLES 34 LIONS 24
BEARS AT COLTS
The Colts are terrible, they're on a short week, they're going to be jet lagged blah, blah blah. Andrew Luck is still seventh in fantasy for quarterbacks. As long as Luck keeps chucking the rock, the Bears will have trouble slowing down the Colts in Indy. The Bears cling to leads and the Colts chase them. This will be close. Luckily, for the Bears, the Colts have allowed 24.6 fantasy points a game to running backs, per NFL.com. Jordan Howard should have another strong week, the perfect recipe for the Bears to pick up another win. FANTASY THUMBS UP: Brian Hoyer, Andrew Luck, Jordan Howard.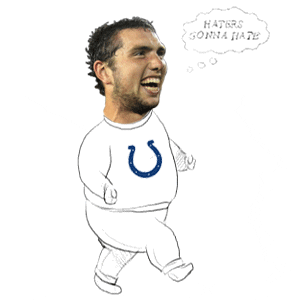 Life is good when you get 100 million to have your shit kicked in every week.
BEARS 24 COLTS 21
TITANS AT DOLPHINS
Demarco Murray is back. The Dolphins have given up the fourth most rushing yards to opposing running backs. He IS the Titans offense right now as they struggle to find receivers that can't get separation. The Dolphins have only one interception on the season. This is must win, desperate territory for the Dolphins at home and Ryan Tannenhill can toss a strong game once a month. This is one of those weeks. FANTASY THUMBS UP: Demarco Murray, Marcus Mariota, Jarvis Landry.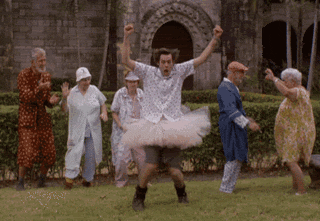 The last remains of the Ryan Tannenhill cheering section.
DOLPHINS 19 TITANS 17
WASHINGTON D.C.'S AT RAVENS
Washington's run defense has been a disaster. They've given up 715 all purpose yards and seven Tuddy's to running backs already this season. Terrence West had a solid fantasy day last week, racking up 111 yards and a Tuddy. The Ravens win this one by controlling the clock, kicking field goals and Flacco being boring the whole game except for one play where he hurls the ball down field and Steve Smith Sr. punches two guys in the face and then catches the ball. FANTASY THUMBS UP: Jordan Reed, Terrence West, Steve Smith Sr., Mike Wallace.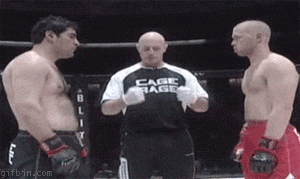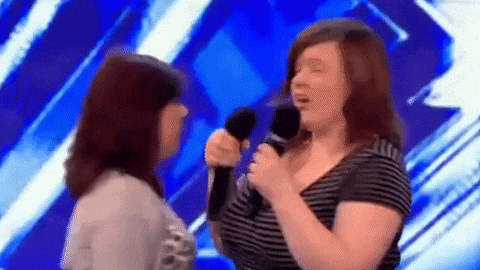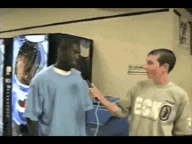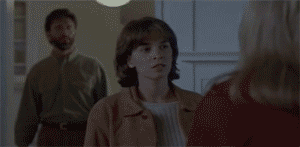 RAVENS 28 WASHINGTON 22
TEXANS AT VIKINGS
Two teams that will run the ball. The Texans defense has been a black hole for opposing quarterbacks, allowing only one passing Tuddy all season and a 52% completion percentage. The Vikings D will control the game and the key to a Texans win will be if Lamar Miller can find the end zone against a D that has only allowed one rushing Tuddy. It won't be enough. FANTASY THUMBS UP: Texans D, Vikings D, Jerrick McKinnon, Lamar Miller.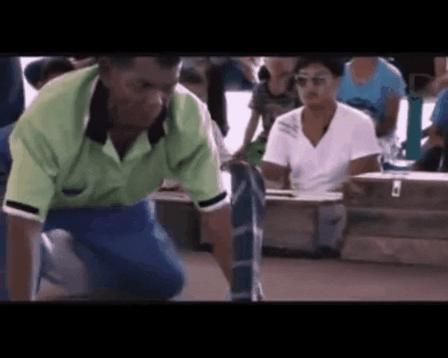 Not a lot of 'Defense Gifs'. So we settled on the most fucked up gif possible.
VIKINGS 20 TEXANS 10
JETS AT STEELERS
Ryan Fitzpatrick has 10 interceptions. In only four games. Do the math on how many he's projected to finish with. Maybe he's gotten his 'diarrhea of the hand' out of his system and will bounce back in Pittsburgh. This is a bad time to play the Steelers. Bell is back, Brown is still 'Boomin' and The Tuddy Guy's aren't sure if Big Ben has had this type of awesome offensive pieces to choose from since that one time in college he bought a 250 piece of fried chicken from KFC. For just himself. FANTASY THUMBS UP: Ben Roesthlisberger, Leveon Bell, Antonio Brown, Sammie Coates, Matt Forte, Brandon Marshall.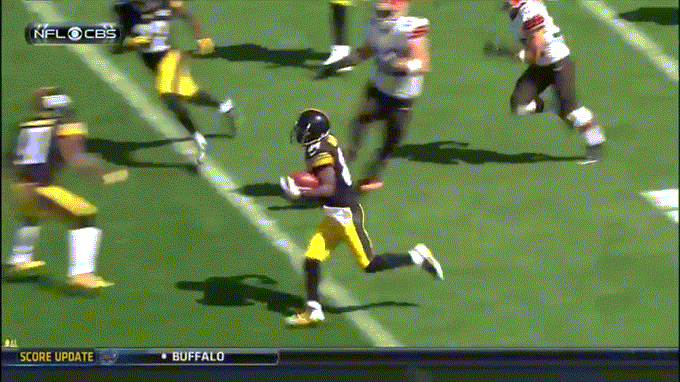 What KFC did to Brown's Chicken and Pasta in the 1990's.
STEELERS 34 JETS 20
FALCONS AT BRONCOS
Matt Ryan is still the number one quarterback in fantasy. By, like, a lot right now. Thats what playing the Saints and then backing that up by throwing for 500 yards will do for you. It also helps having Julio "Madden character playing in real life" Jones. This week, there's a roadblock ahead for this Falcons fantasy freight train. The Broncos have given up the fourth fewest passing yards to opposing quarterback's, they lead the NFL in sacks (17) and defensive scores (2). The Falcons are hot right now, Julio Jones is unstoppable but those Bronco D numbers are the perfect ingredients to Matt Ryan's Multi Layered Pick-6 Casserole. FANTASY THUMBS UP: Julio Jones, Demaryius Thomas, Emmanuel Sanders, C.J. Anderson.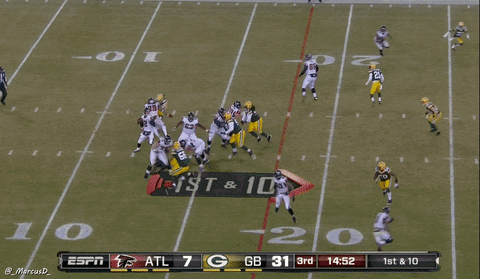 Julio Jones taking a casual stroll in Wisconsin.
BRONCOS 24 FALCONS 17
BENGALS AT COWBOYS
Ezekiel Elliott leads the NFL with 412 rushing yards.  The key to the game will be how the Cowboys secondary slows down A.J. Green. The Cowboys can win if the game is Jeremy Hill V Elliott. If Dak Prescott can continue to limit mistakes and keep the chains moving, the Bengals come up short. Andy Dalton melts down in Dallas. FANTASY THUMBS UP: A.J. Green, Ezekiell Elliott, Jeremy Hill.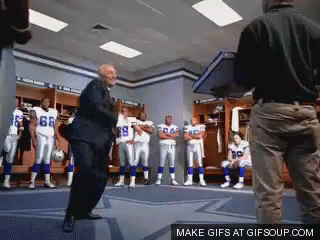 "And Dan Bailey's kick…..is good!!!…….Again."
COWBOYS 17 BENGALS 14
BILLS AT RAMS
The Bills have won two in a row. The Rams have perfected the art of getting the opposing team to play their brand of football. Low scoring and boring. Both teams defenses have been tough on opposing quarterbacks. Aaron Donald on the Rams is a force. The good times keep rolling in LA and the Rams win another ugly game. FANTASY THUMBS UP: Tavon Austin, Todd Gurley, Lesean McCoy.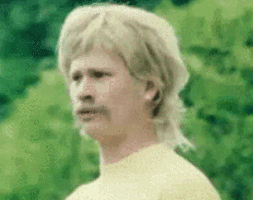 They score points in football right?????
RAMS 16 BILLS 9
CHARGERS AT RAIDERS
Two top ten fantasy quarterbacks on teams going in different directions. The key to this one is the matchup between number two fantasy running back Melvin Gordon attempting to run through a god awful Oakland rush defense. They've already allowed almost 500 yards to running backs and Gordon leads the NFL with six Tuddy's. The Chargers again will be apart of a game that features a lot of points and then the Chargers blow it. Michael Crabtree is tied for the lead with all NFL receivers with four Tuddy's.  FANTASY THUMBS UP: Phillip Rivers, Derek Carr, Melvin Gordon, Travis Benjamin, Amari Cooper, Michael Crabtree. Phillips Rivers: Always down to fight. And then lose.
RAIDERS 41 CHARGERS 35
GIANTS AT PACKERS
Where art thou Odell? Are ye screaming at flies for landing on your pancakes or crying on the sidelines because the bad men on the other team hath hurt your feelings? Maybe it's those lecherous refs, leering eyes keenly watching your every move with judgement and suspicion. Dude! You're one of the best in the game! Playing sports as a kid a Tuddy Guy could pick out the star players by how they carried themselves. Like they knew something we didn't. Dark Lord Rodgers has it in spades. The Packers secondary is a mess but will force Eli Manning into a few mistakes. Odell will flash some positive signs on Sunday night. FANTASY THUMBS UP: Aaron Rodgers, Jordy Nelson, Eli Manning, Odell Beckham Jr.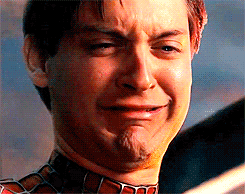 Odell, meet your spirit animal: Tobey Maguire.
PACKERS 27 GIANTS 23
BUCCANEERS AT PANTHERS
Cam is also dealing with a concussion and, as of now, looks like he won't suit up. The Tuddy Guys still like the Panthers in this one. The Panthers D has been a disappointment through four games but this game at home against a sophomore slumping Jameis Winston is a huge opportunity to get a win. The Buccaneers D has already given up nine Tuddy's to wide receivers. The Panthers are tied for third in the NFL with five interceptions and Winston has already thrown eight. Under the bright lights, the Panthers win. FANTASY THUMBS UP: Kelvin Benjamin, Greg Olsen, Mike Evans.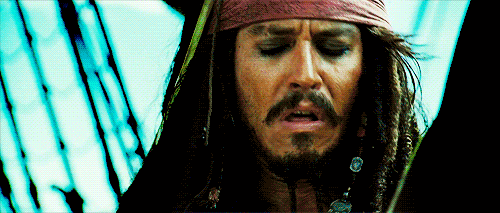 Tampa Bay's season tastes like……
PANTHERS 20 BUCCANEERS 7
thank you so much for checking out tuddyguys.com. Follow us on twitter @tuddyguys and 'Like' our Facebook page Tuddy Guys. Subscribe to our youtube channel and check out past episodes! New episodes on the way! Please share this with your friends. Just one 'share' goes a long way…………..NOW GO WIN THAT LEAGUE!!!!!!!!!